Where patients are treated just like family.
Valley Dental Clinic is your trusted dental home in the Matanuska Valley. We treat our patients like real people, not numbers on a production line. Our caring team will welcome you into our dental family with personalized care to help you and your family enjoy a lifetime of healthy smiles. Dr. Rob provides comprehensive dental care, and he is the only Bioclear-certified dentist in Alaska.
Valley Dental Clinic is rich in history. Founded in 1978 by Dr. Robert Robinson Sr., it has been in the Robinson family for more than 40 years. Dr. Rob is proud to be keeping the family business going strong, carrying on the tradition of providing high-quality dentistry to the people of the Mat-Su Valley.
Dr. Rob was born in Oklahoma and raised in Wasilla. His father was the fourth dentist in Wasilla, so Dr. Rob spent a lot of his childhood in the dental clinic. Nearly everyone in the community knew Dr. Robinson (Dr. Rob's father). Dr. Rob wanted to continue treating families and friends in the Mat-Su community. After graduating from Wasilla High in 1989, Dr. Rob pursued his undergraduate degree and dental school at the University of Louisville. After graduating from dental school in 1999, he took over Valley Dental Clinic from his father. Up until 2017, he focused primarily on general dentistry, but then he discovered Bioclear. He became fascinated by this new, innovative way to fix cosmetic imperfections and restore teeth. Seeing that it is less invasive than traditional methods but yields superior results, he completed intensive training and is now the only Bioclear-certified dentist in the whole state of Alaska.
Outside of his dental practice, Dr. Rob enjoys fishing, snowmachining, moose hunting, and watching football (go Oklahoma Sooners!). He even raced the Iron Dog, the world's longest, toughest snowmobile race, in 2012. Dr. Rob is married to Gina, and together they have three children. Their two sons are both on active duty in the U.S. Army, and their daughter is a sophomore in college.
EDUCATION:
Bachelor of Science
University of Louisville
Doctor of Dental Medicine
University of Louisville
CERTIFICATIONS:

Bioclear
Implantology
Endodontics
Botox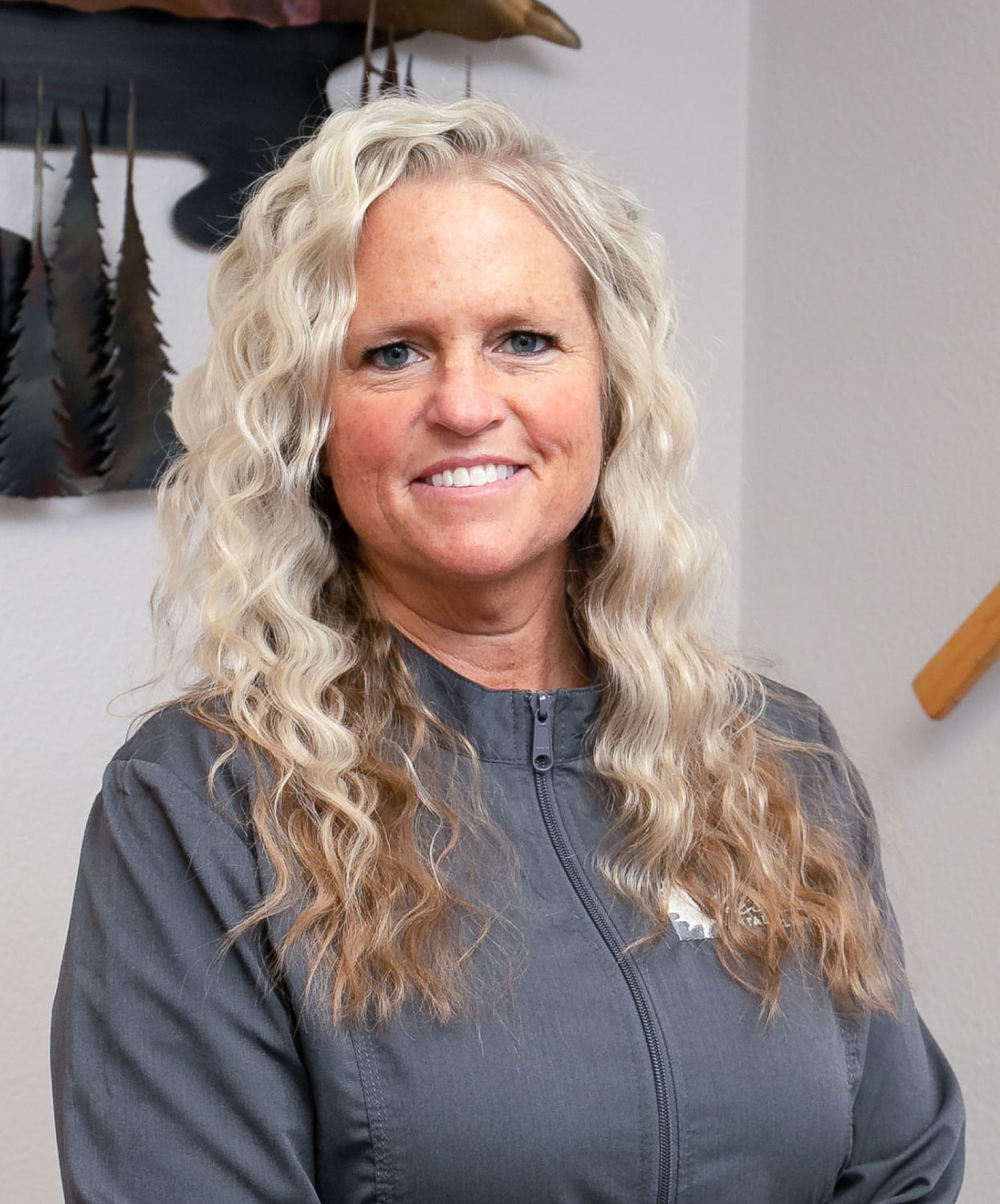 Lead Chairside Assistant
Carey joined the Valley Dental Clinic team in 2014. She graduated from Palmer High School before completing her dental assistance program at the University of Alaska Anchorage. Carey has been working as a dental assistant since 1996 and enjoys keeping up with the latest advancements in the field. Known for her sense of humor and welcoming attitude, Carey keeps our team and patients smiling. Outside of work, Carey loves playing hockey, fishing, enjoying campfires, four-wheeling, playing poker, and spending time with her family.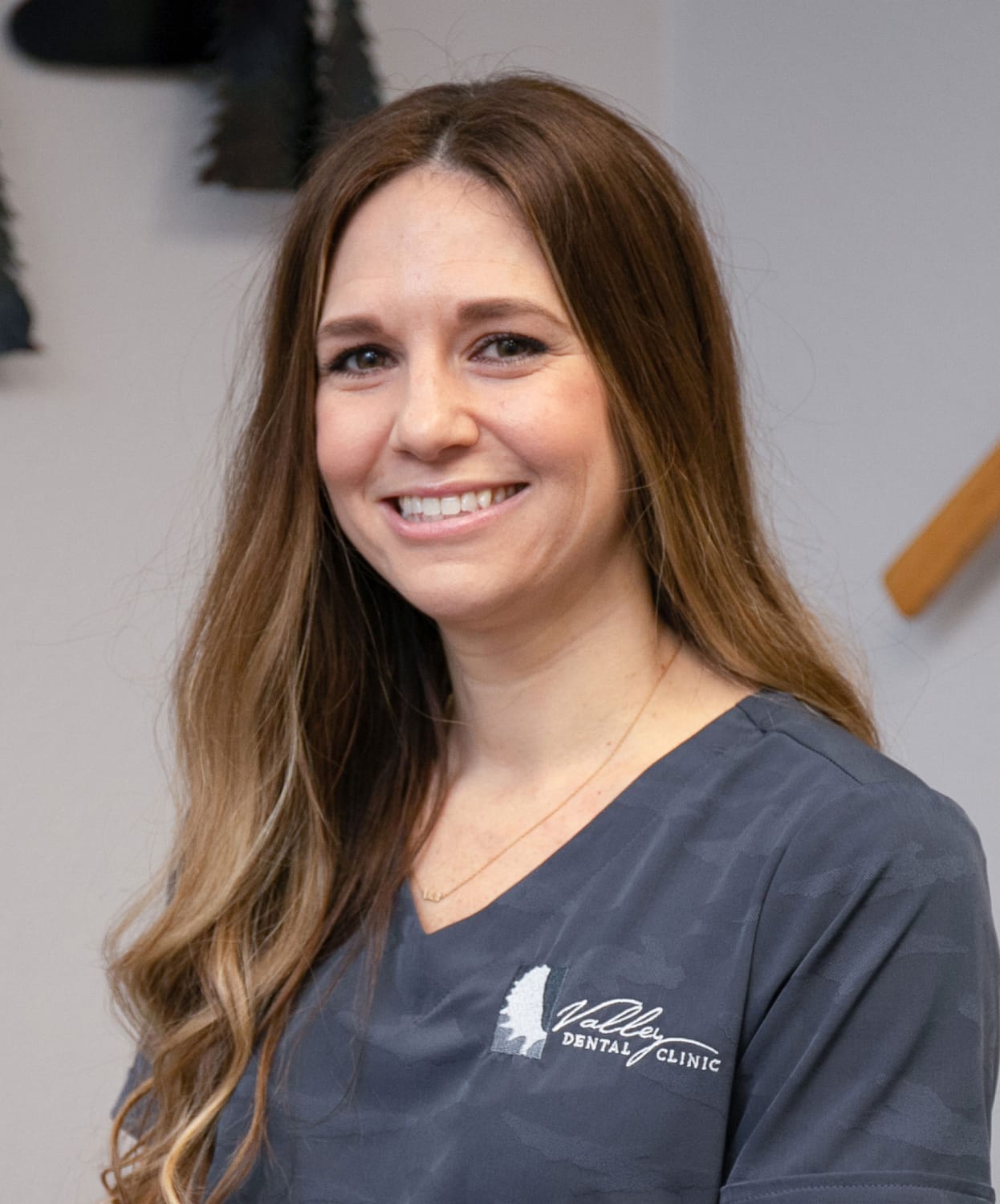 Dental Hygienist
Adrienne moved from her home state of North Carolina to Alaska in August 2012 on a quest to find adventure and hasn't looked back since. Adrienne completed the dental hygiene program at the University of Alaska Anchorage and joined the Valley Dental Clinic team in 2019. She loves creating exceptional dental experiences for each and every patient. She's known for her grounded, calm, and quiet demeanor and for being a thorough yet gentle hygienist. In her spare time, Adrienne enjoys snowboarding, snowmachining, hiking, and traveling.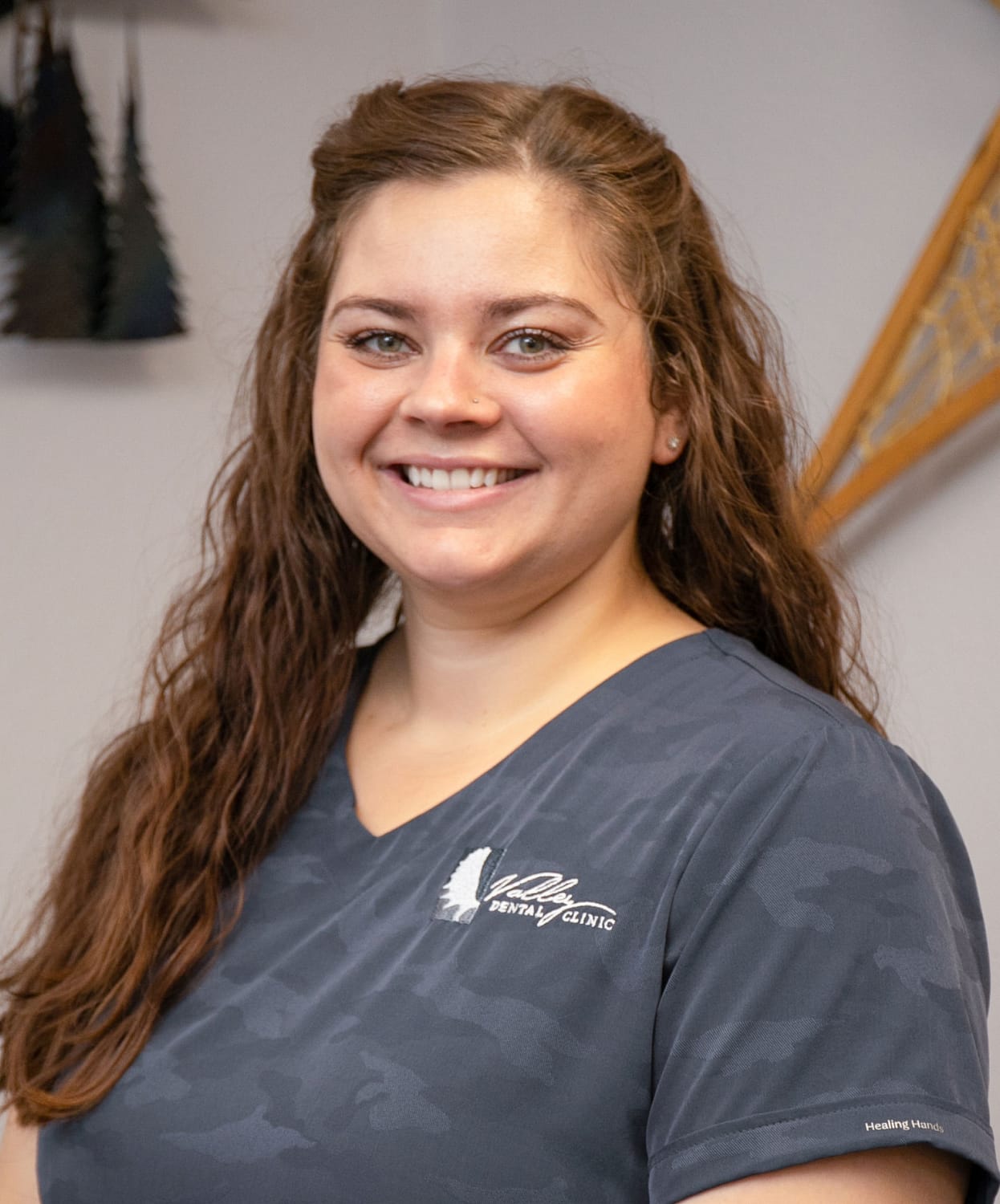 Dental Hygienist
Kortnie was born and raised in Alaska. She joined the Valley Dental Clinic team back in 2017 as a dental hygienist. Outside of the office, Kortnie enjoys traveling, camping, fishing, and hiking. She is a busy mom of two young children, and together they love to bake sourdough waffles and muffins. Kortnie says she is thankful to work in a place where she can balance her work and family life.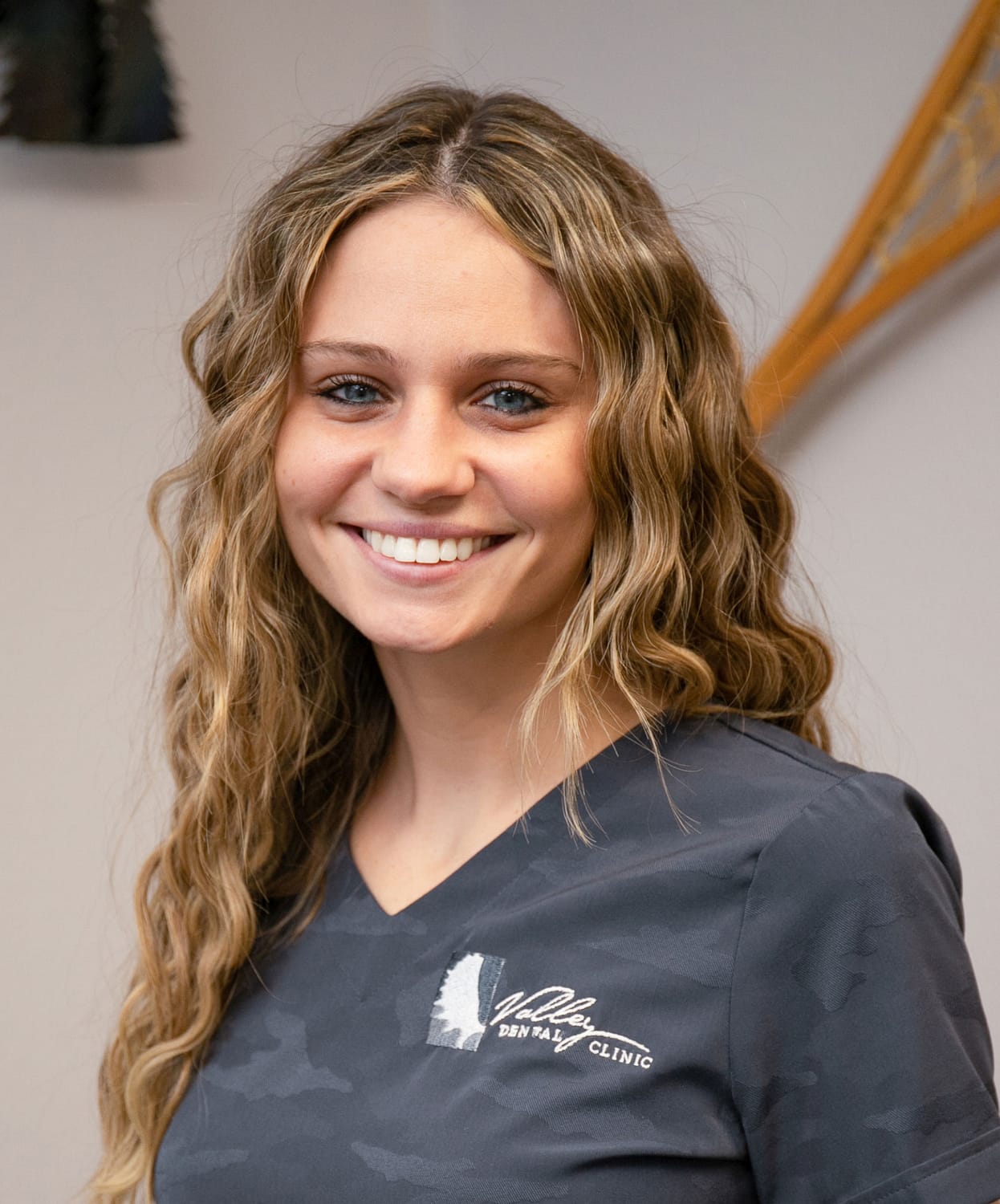 Dental Hygienist
Born and raised in Wasilla, Josie left the state to play college ice hockey. She graduated with her Bachelor of Science from State University of New York Cortland in 2017. In 2021, she graduated from the dental hygiene program at State University of New York Erie. She then worked for one year in New York before moving back home to Alaska. Josie has been a patient of Dr. Rob's since she was 5 years old, and she joined the team in 2022. Josie is an active member of the American Dental Hygienists' Association. When not working, Josie can be found playing ice hockey, offshore fishing, traveling the world, and spending time with her family, including her husband, Ryan, and their dog, Brody.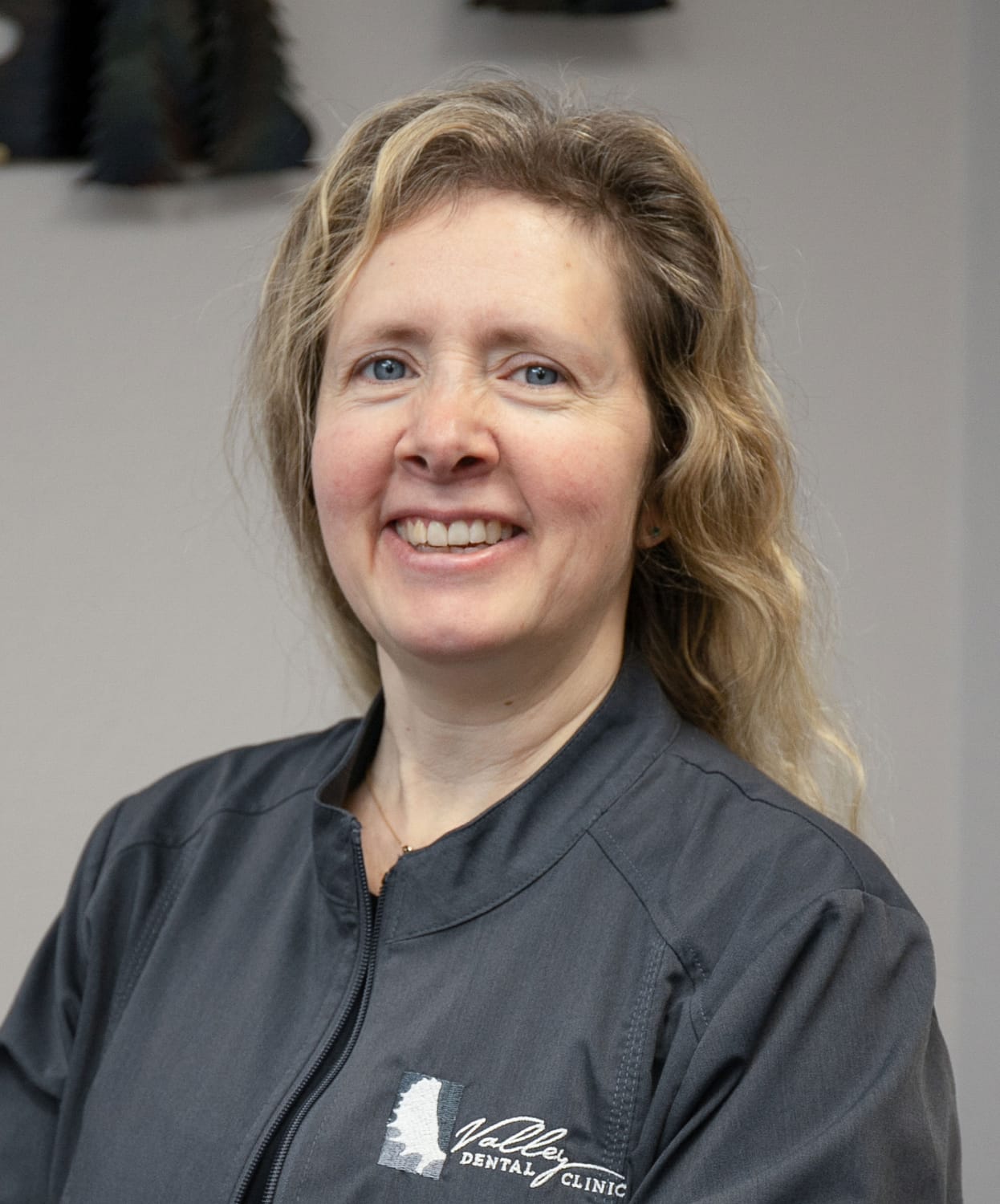 Sterilization
Tammy was born in Johnstown, Pennsylvania, and after high school studied dental assisting at the Career Training Academy in New Kensington. After getting married and having two kids, she moved to North Carolina and eventually ended up here in Alaska. Tammy has been with the Valley Dental Clinic team since 2016. On weekends, Tammy loves to go camping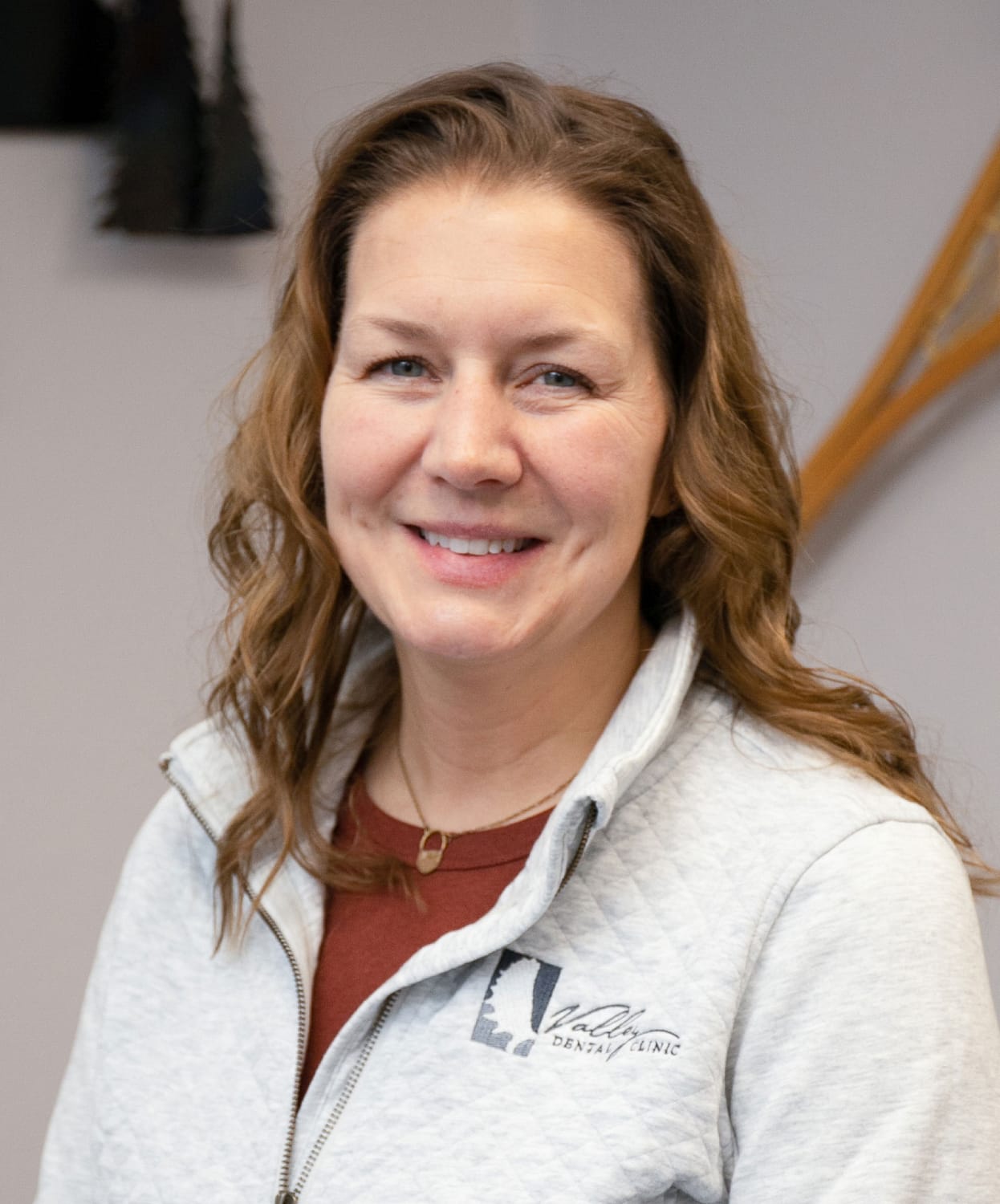 Office Manager & Treatment Coordinator
Lisa was born and raised in Alaska and started in the dental field after graduating from Wasilla High School. She commenced work at Valley Dental Clinic in 1999, initially as a dental assistant, after five years working in orthodontics and periodontics. She is now our office manager and treatment coordinator, working alongside Dr. Rob to make sure all of our patients receive the best care possible. When Lisa isn't in the office, she enjoys spending time with her family, hiking, fishing, hunting, and traveling.
Hygiene Coordinator
Haley is another born-and-raised Alaskan. She joined the Valley Dental Clinic team in 2021 as a hygiene coordinator. Haley loves the outdoors and enjoys spending time at her cabin. Her hobbies are fishing and boating in the summer and snowmachining in the winter. Family is important to Haley, so she spends a lot of time with her grandparents, parents, and three sisters.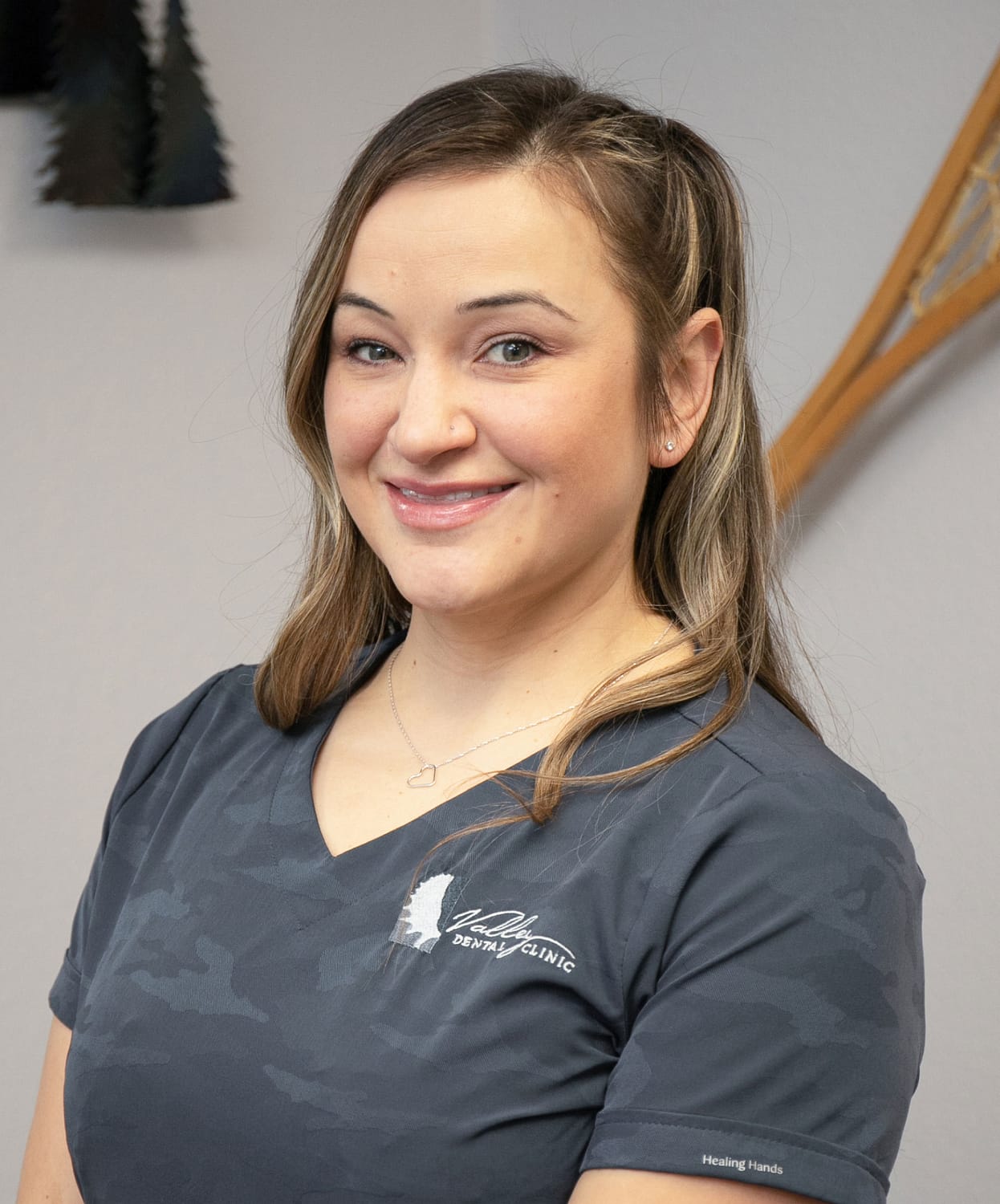 Dental Assistant
Born in Anchorage, Jenny spent her childhood summers in the Alaskan bush at her family's mining camps. She graduated from Chugiak High School and then worked in Alaska's North Slope for several years. She then decided to apply to dental assisting school, and she hasn't looked back. Since joining the Valley Dental Clinic team in 2021, Jenny has discovered a love for helping our Alaskan community with their dental health needs. She especially enjoys participating in dental clinics every couple of months and helping patients' rejuvenate their smiles. Outside of work, Jenny enjoys snowmachining, gardening, hunting, and baking.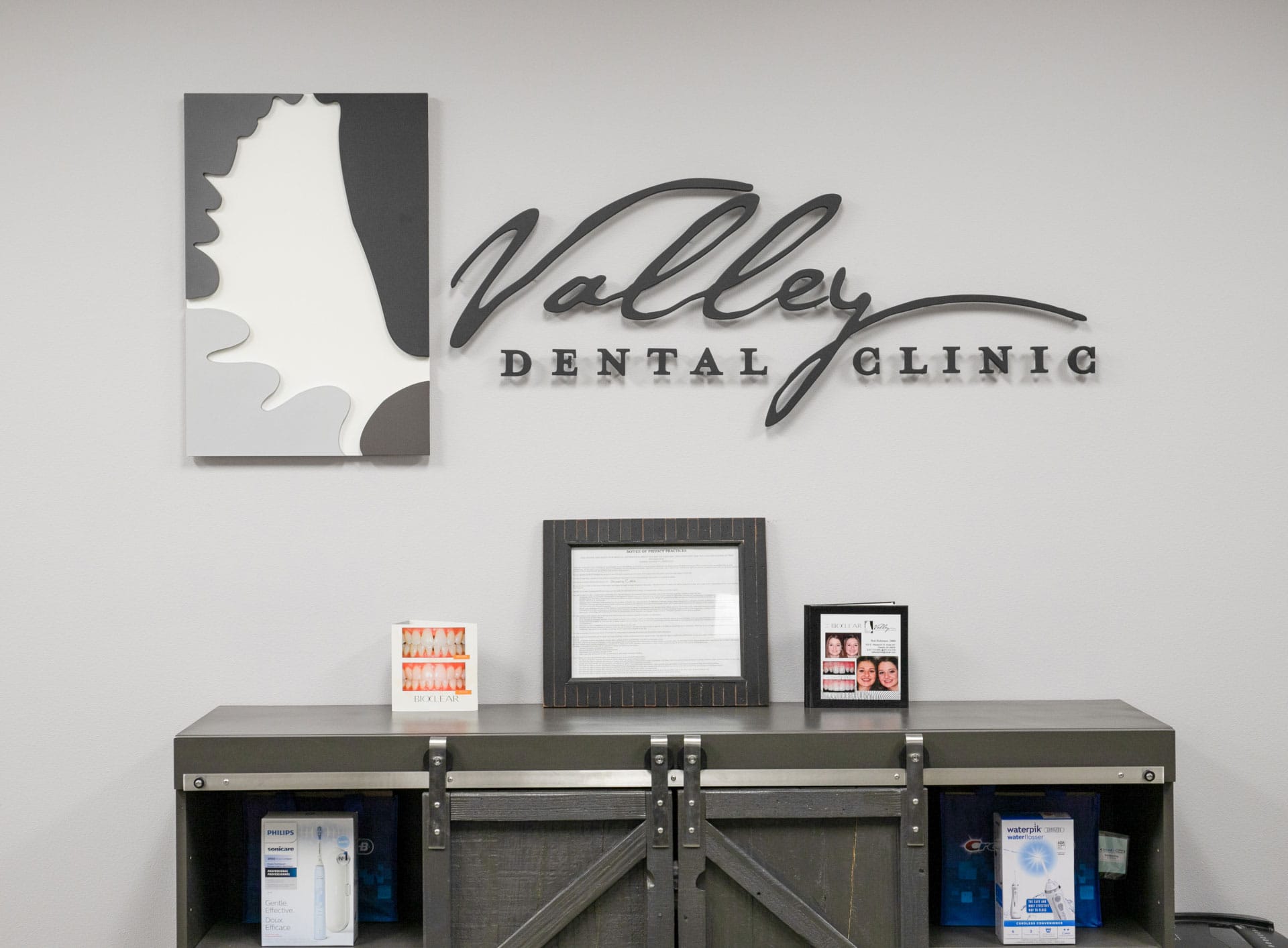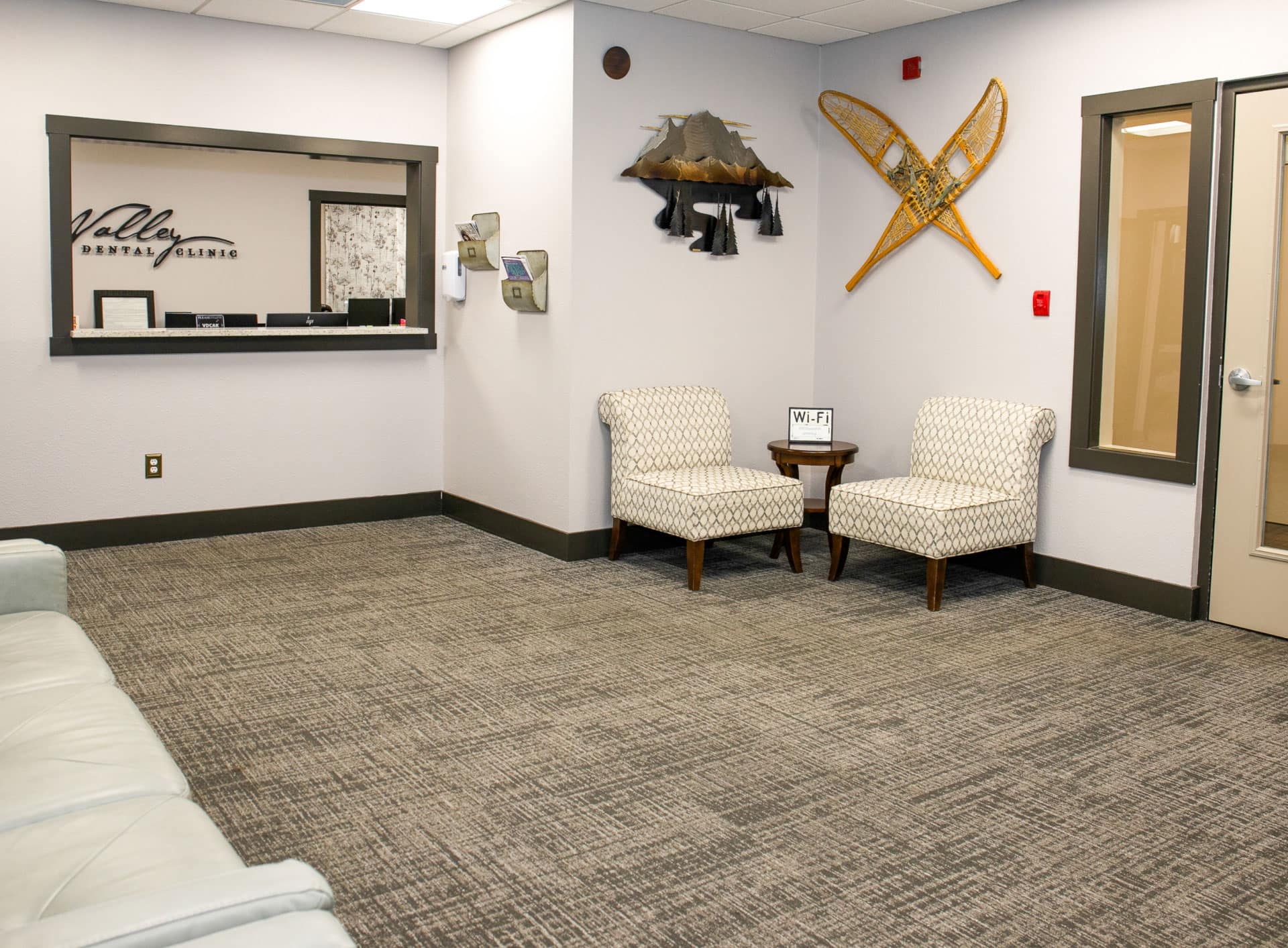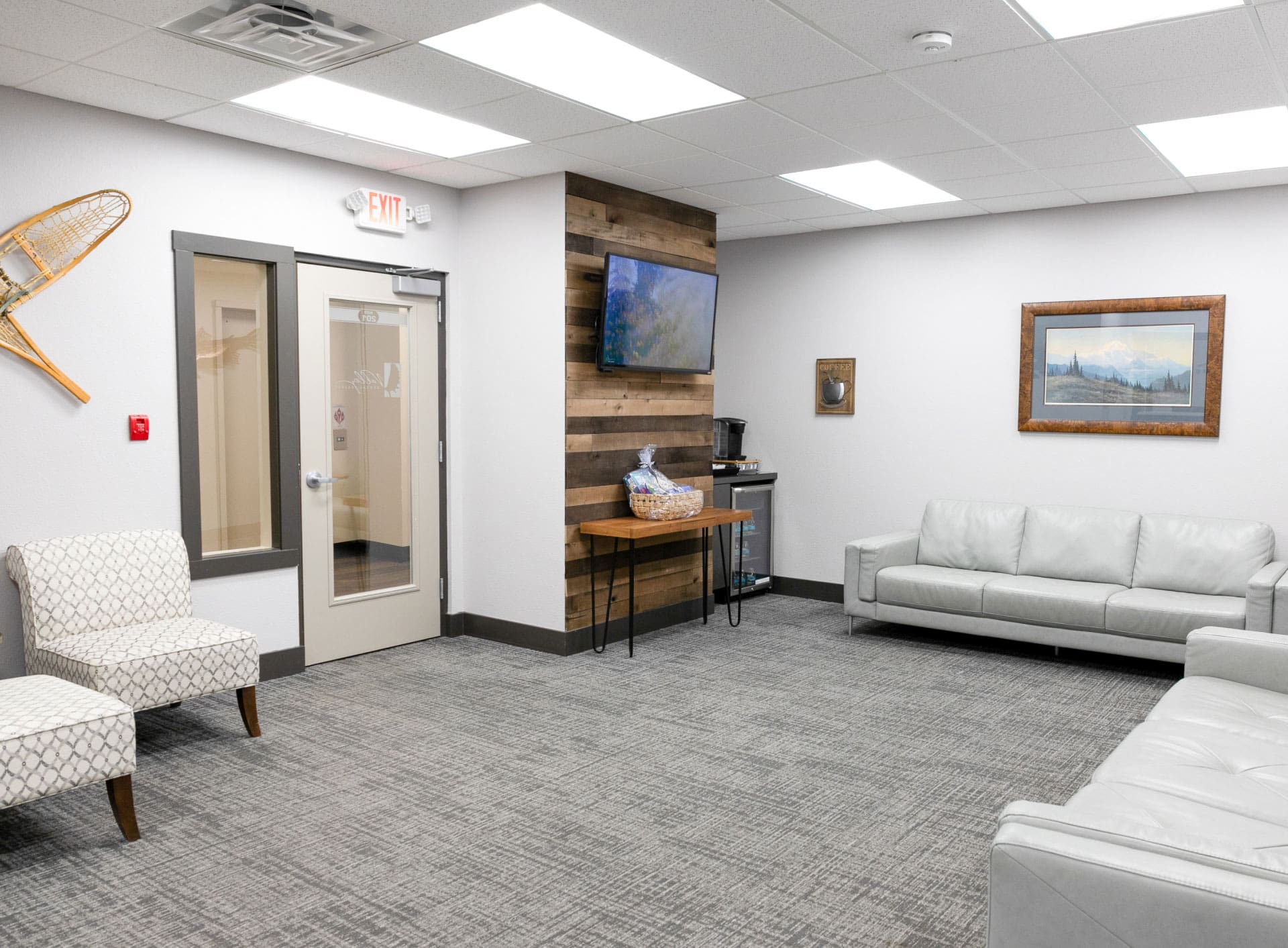 Our philosophy of care is based on
GENTLE CARE
Our gentle, caring team will take good care of you and your family.
FAMILY-ORIENTED
We are a family-oriented practice that provides services for patients of all ages.
GREAT RESULTS
Dr. Rob provides exceptional results using advanced techniques like Bioclear.
Ready to book your next dental appointment?
Valley Dental Clinic is excited to support you and your family in maintaining healthy smiles. Contact our friendly team today to book your next appointment.